TBAE is proud to present two new epieodes of Evening Tide Talks at the Florida Aquarium coming to you on Mondays at 10 PM.
The latest two evening tide talks will soon be availble on cable cannels Spectrum 635 and Froniter FiOS 32. Can't wait for Monday night? Watch them on watch.tbae.net.
New Episodes:
Monday, March 12th, 10:00 PM
Dr. Ari Fustukjian, DVM, CertAqV, and Associate Veterinarian at The Florida Aquarium - The Doctor is IN…the Fish Tank!
A Tampa Bay area native, Ari Fustukjian grew up enchanted with the diverse array of wildlife found in and around Florida's rivers and beaches. Now, as the Associate Veterinarian for The Florida Aquarium, his patients range from sharks to sea anemones, and everything in between. "When working with aquatic
animals, each species brings their own unique challenges to every case." From sea turtle rescue to seahorse lifejackets, join Dr. Ari as he talks about the rarely straightforward, often messy, always exciting world of aquatic animal medicine.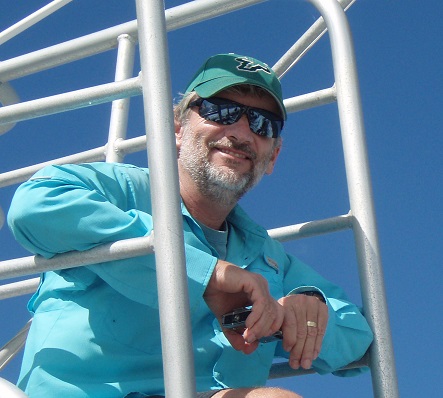 Monday, March 19th, 10:00 PM
Dr. Philip Motta, University of South Florida - Feeding Biology of Sharks and Other Predators
Dr. Motta's research spans decades, from Hawaii to Mexico, studying feeding mechanics and behavior of sharks and bony fishes. His work is featured on Discovery television, Animal Planet, the BBC and the Daily Planet TV series. An author of over 100 scientific publications, his current research is on scales of the fastest shark, the mako. From whale sharks to king mackerel, he investigates bite force, strike speed, and how jaws and teeth work. He has taught in higher education for 36 years, and his talk will discuss feeding adaptations, function of teeth and jaws, bite force, how sharks capture prey, mako shark speed, and how his research may be applied to real-life problems.